Sunra Electric Scooters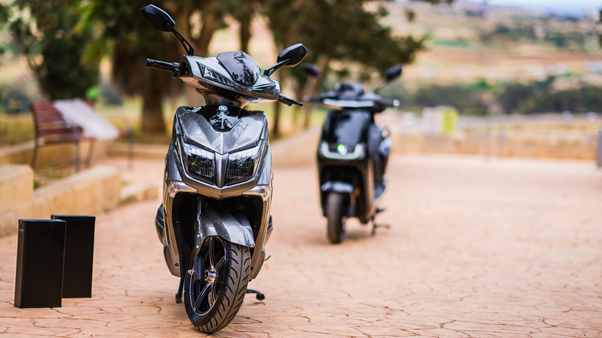 ---
With these trendy electric scooters from SUNRA, you can get to your destination in the greenest and fastest way possible.
Re-charge at the socket, easy removable batteries, you'll save yourself unnecessary maintenance costs, protect against fluctuating fuel prices and feel the wind in your hair!
Here at A & A Car Imports we offer a 2 Year Full Comprehensive warranty. We are renowned for our aftersales service, we stock all the parts for the models we import and can be found of the shelf.
With ZERO Carbon Dioxide emissions generated, you are making an important contribution to environmental protection, without compromising on travel time or style!
MAIN CHARACTERISTICS
---
BATTERY TECHNOLOGY
A powerful x2 72 Volt Lithium Iron phosphate (LiFePO4) batteries powers the electric motor. The batteries can be topped up at any time and still provide enough power after thousands of charge cycles. Their benefits over the more traditional cobalt-based (Li-Ion) batteries are increased power output, faster charging, reduced weight and longer lifetime. The batteries are located under the saddle to save space.
LCA (Life Cycle Analysis): "The life cycle analysis of a scooter is determined by calculating the production chain prior to the manufacture and use of the scooter. The most important difference between the LCA of an electric and a conventional scooter is the electric scooter's significantly lower emissions and the use of batteries. These batteries require relatively rare metals such as lead, nickel or cadmium. It is therefore vital that these metals be recycled at the end of the life cycle." (TNO)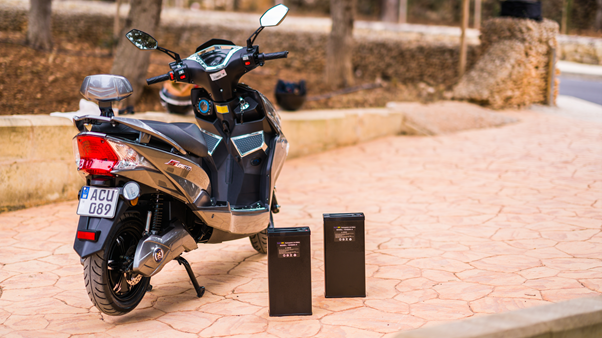 CHARGING
You can charge your SUNRA Electric Scooter from the comfort of your home with the removable and light weight batteries. You can charge your batteries at any place and to any ordinary power outlet. Charging is a very simple process. The charging time can vary from 3 to 4 hours. A portable Maltese compatible charger is supplied.